ARCHITECTURAL & DESIGNER WINDOW FILM
Our unique printing technique allows us to deliver a range of window films at a high specification.
Architectural Window Film & Custom Designed and Printed Films
Our unique printing technique allows us to deliver a range of custom printed decorative window films to fit specific requirements at a high specification.
Whatever your requirements are, our team of experts are on hand to provide you with help at all stages of the process, from your window film specification to installing your custom window film solution.
Here are a number of specialist films available, all offering the full benefits of our unique and innovative HDClear printing solution.
A choice of 4 printing techniques
Single and double sided, color and white printed films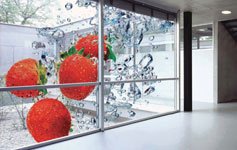 Single sided, custom frost printed decorative window film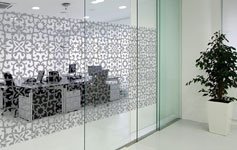 Transparent or Translucent
Single sided, custom white printed decorative window film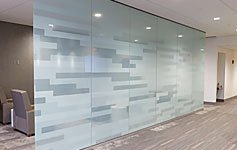 Single sided, custom gradient or fade printed privacy window film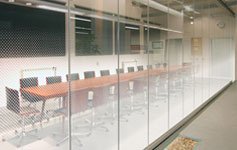 One Way Vision
for Privacy
Double-sided window graphics, custom printed one way vision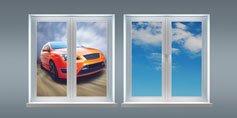 Single sided, raised and textured ink surface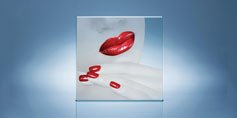 Decorative
Interlayer Films
Custom printed glass interlayer films for glass laminators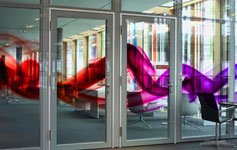 Custom printed short term removable glass graphics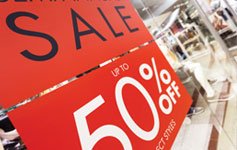 What makes HDClear different?
HDClear works with true, optically clear polyester film (PET). We use a unique printing process with CMYK inks and white inks. Applied in layers, our proprietary process allows graphics to be viewed from one or both sides of the glazing, permitting natural light to flood through. Our optically clear polyester film outlasts all traditional vinyl graphic applications to flat glass areas.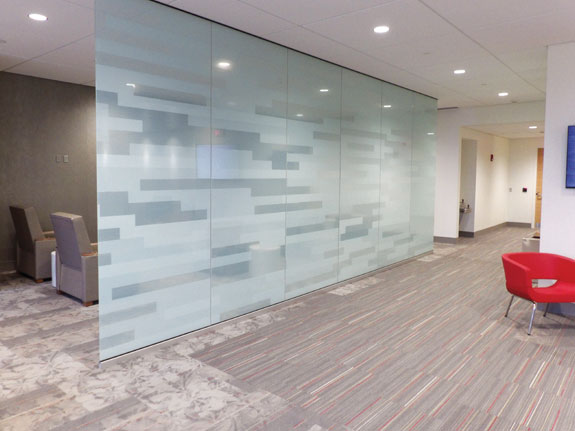 Need help choosing the right solution?
HDClear window film experts are on hand to give you guidance and help you find the right solution to meet your needs.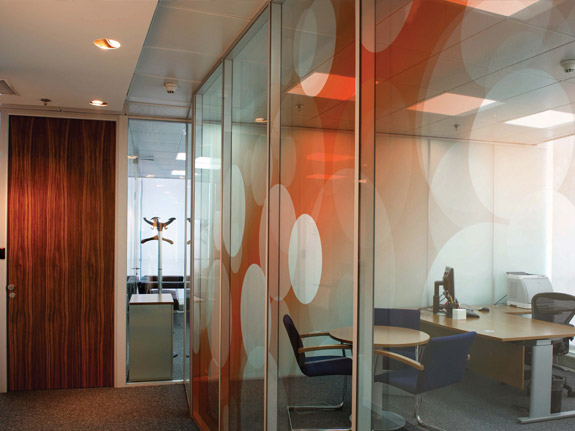 Request a free sample pack with examples of the different HDClear custom printed decorative window film solutions.
12 REASONS TO CHOOSE HDCLEAR
100% Optical Clarity
The HDClear polyester film (PET) is 100% optically clear in the un-printed areas.
High Def Inks – Color & White
High definition color and white inks, produce stunning results from any pattern or design.
Two Way Vision
The unique print process allows any images to be viewed from both sides of the glass.
Custom Printed Gradients
HDClear can custom print any opacity or translucency of color and white gradients.
Safety and Security
HDClear films help to hold the glass together in the event of an impact or an explosion.
Fire Rated
HDClear printed decorative window film carries a Class 0 fire rating.
10 Year Warranty
HDClear is backed by the industry's first 10 Year Warranty for flat glass applications.
Extra Wide 70" Widths
Cover even the largest windows in one piece. HDClear can be custom printed to 70" wide.
99% UV Reduction
HDClear removes 99% of all incoming UV light, elimanating fading of interior furnishings.
16% Solar Heat Reduction
HDClear printing provides multipliers to initial 16% TSER (Total Solar Energy Reduction).
Sustainability and Flexibility
Upgrade branding while mitigating the expense of full remodeling.
Cost Effective
HDClear gives the impession of direct to glass printing at a lower cost with added benefits.