Custom printed short term removable glass graphics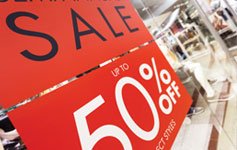 HDCling: High Impact Removable Window Film – an alternative to static cling vinyl
HDCling can be printed with color (CMYK) and white inks and makes it an ideal alternative to other static cling vinyls.
The decorative window film can be easily installed with water and a shower squeegee to glass areas. It can be removed, rolled up and stored for re-use in the future. HDCling is cost effective and will last for many years with careful installation and storage.
Re-usable Marketing Graphics
HDCling is the perfect solution for seasonal, promotional and regional marketing efforts where re-using graphics is economical. It's simple installation and removal lends itself to retail window displays or anywhere that graphics need to be displayed for short periods.
Application beyond the obvious
As a clear film, HDCling lets you freshen up large pieces of glass continuously. Glazed areas can be transformed into innovative and effective communication mediums.
Glazed areas can become effective replacements or alternatives to whiteboards and projectors. Using HDCling on the reverse of glass with a non-permanent (wipe-clean) board marker looks sharp enough for board members, C-level officers and perfect for staff training days.
Residential designers can produce seasonally themed window graphics, removable privacy film or stylized designs for homeowners to apply to their properties. These can be updated, moved around and refreshed at any time.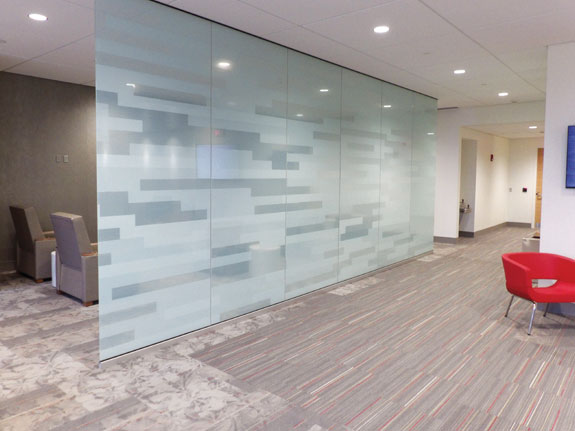 Need help choosing the right solution?
HDClear window film experts are on hand to give you guidance and help you find the right solution to meet your needs.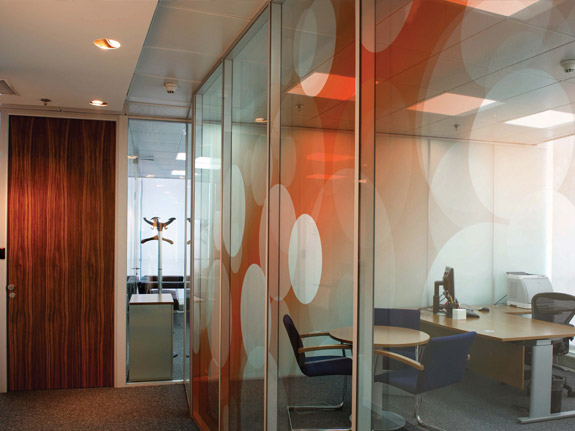 Request a free sample pack with examples of the different HDClear custom printed decorative window film solutions.
Super strong, optically clear 6-Mil film.
Rolled properly while stored, the film will cup the glass when squeegeed on.
Simulated White board applications are endless
Easily installed with alcohol water and a shower squeegee
Available in 60" widths and can be custom cut to any shape
What makes HDCling short term window film different?
HDWhite works with clear removable film. We use a unique printing process with white inks. Applied in layers, our proprietary process allows graphics to be viewed from one or both sides of the glazing, permitting natural light to flood through.
The HDClear PET substrate is a true polyester-based blast mitigation film with almost 100% optical clarity in the un-printed areas. When properly fitted to glazing, the film becomes undetectable. To put it simply, the film is virtually as clear as the glazing it is applied to. The substantial added benefit of clarity makes the images appear as part of the glazing. Our film bypasses inherent problems and cost of decorative laminated glass or direct-to-glass printing.
100% Optical Clarity
The HDClear polyester film (PET) is 100% optically clear in the un-printed areas.
High Def Inks – Color & White
High definition color and white inks, produce stunning results from any pattern or design.
Two Way Vision
The unique print process allows any images to be viewed from both sides of the glass.
Custom Printed Gradients
HDClear can custom print any opacity or translucency of color and white gradients.
Safety and Security
HDClear films help to hold the glass together in the event of an impact or an explosion.
Fire Rated
HDClear printed decorative window film carries a Class 0 fire rating.
10 Year Warranty
HDClear is backed by the industry's first 10 Year Warranty for flat glass applications.
Extra Wide 70" Widths
Cover even the largest windows in one piece. HDClear can be custom printed to 70" wide.
99% UV Reduction
HDClear removes 99% of all incoming UV light, elimanating fading of interior furnishings.
16% Solar Heat Reduction
HDClear printing provides multipliers to initial 16% TSER (Total Solar Energy Reduction).
Sustainability and Flexibility
Upgrade branding while mitigating the expense of full remodeling.
Cost Effective
HDClear gives the impession of direct to glass printing at a lower cost with added benefits.