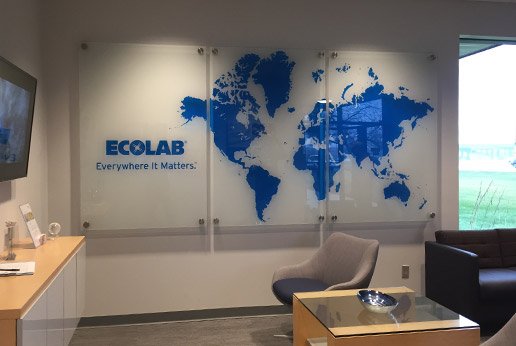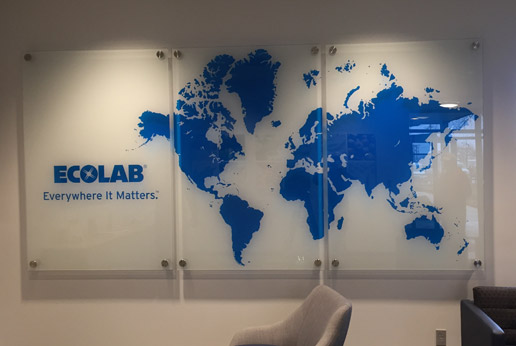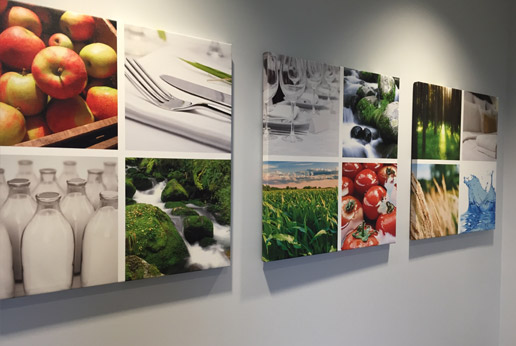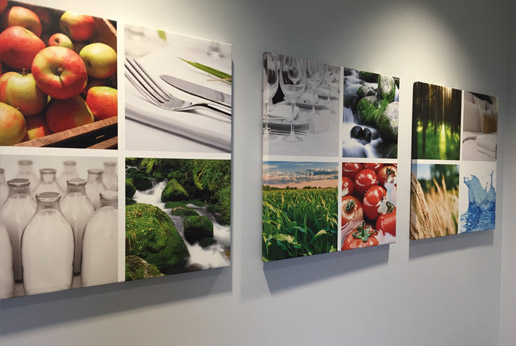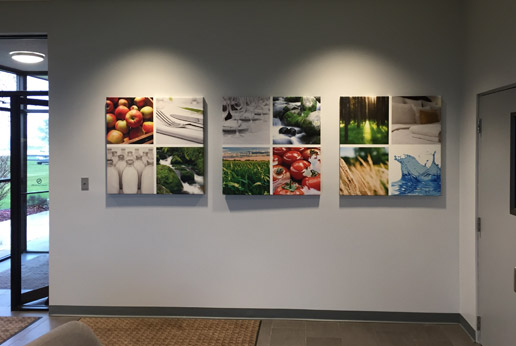 Custom Interior Graphics
Wall mounted project in which printing was requested. The White wall contrasts nicely and improves readability of the branded art. Our film was mounted to the entire back side of the glass.  In the past such art would have been completed with custom cut vinyl.
Kiss cut vinyl is dated technology and often suffers when there are multiple edges and pieces.  As you can see with the world map this would have been hundreds of moving pieces. Alignment during installation becomes difficult and the labor involved would be triple what custom printing provided – both in time and money.
Printing allowed the entire map to line up perfectly and the installer could concentrate on a great installation rather than focus on lot of moving pieces. After installing the 3 full pieces of film, the glass was then mounted using standard brushed aluminum/nickel standoffs. The additional depth helps the image 'pop' more and ties in nicely with the rest of the printed items.
High resolution printed canvas boards were also mounted to the wall. These provide echo reduction in office spaces and add a measure of company specific art.
Often times, clients will limit their branding and message to office glass. Installing custom prints to any surface enhances office space so that both clients and staff feel more comfortable.
With an increased understanding of how work space décor affects the working mind this type of printing really stands out and captures the eyes.