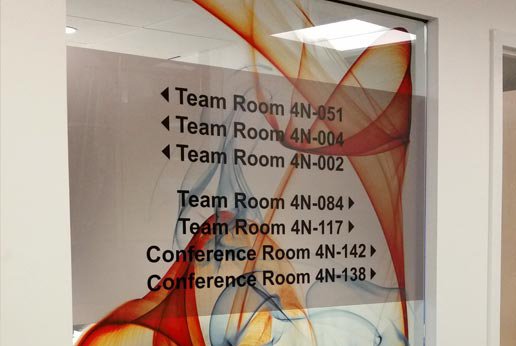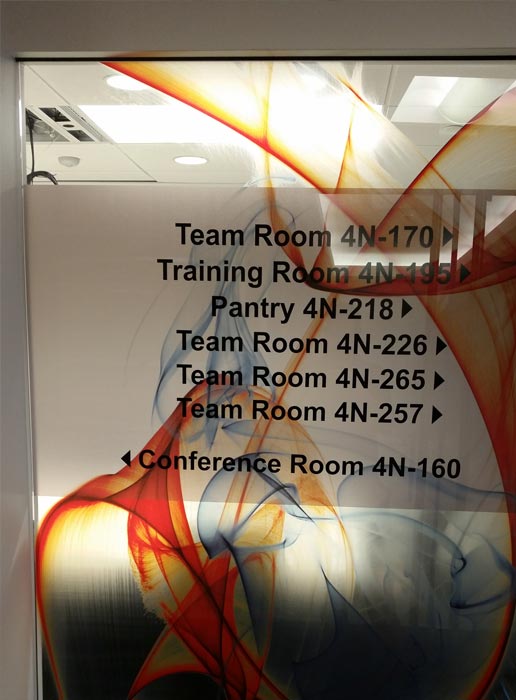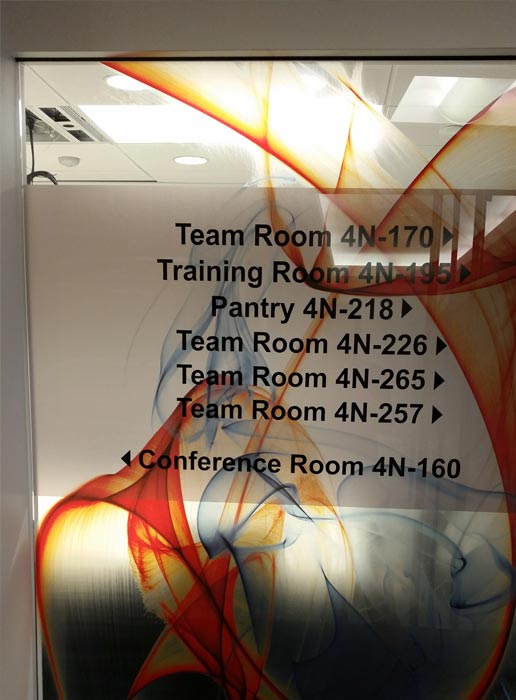 Combing HDClear custom printed decorative window film with vinyl lettering
This was the second phase of the project where our print included the colored smoke and the shadow box on the #2 surface (office side).
The lettering was cut vinyl and mounted to the #1 surface (hallway side).  This allows for quick changing of lettering without damaging the entire print.
Originally the shadow box was supposed to be another layer of frosted film.  When the client learned we could incorporate the box and imbed it with the colored smoke they were thrilled.  This tied the image together and allowed for a better finished product.
Wayfinding signage.  Little vinyl letters lack a bit of luster and while functional appear utilitarian only.
This distraction marker attracts the eye, keeps the person from walking into glass and draws subtle attention to the Wayfinding Signage.
HDClear 2
Optically Clear Window Film
Window Film Design
Window Film Installation