High density 4 color, or 4 color +white, window graphics

DS4 – Double Strike CMYK/CMYK
HDClear2: Custom Printed Translucent Window Film
HDClear 2 adds vibrancy and sharpness to images, paying special attention to lighter areas that would otherwise be prone to "washing out". Importantly, it does this while maintaining the ability to see through the image.
Custom Printed Translucent Window Film
This is a highly technical process that is customized to each individual design to give it the maximum impact.
Our team of specialist printing experts enhances and modifies artwork to find the perfect values and settings for the optimal output. HDClear specializes in supercharging imagery with HDClear 2 offering the most unique custom decorative film printing in the world.
We can take any two colors and have them drift across any length of glass.
What makes HDClear different?
HDClear works with true, optically clear polyester film (PET). We use a unique printing process with CMYK inks for HDClear 2. Applied in layers, our proprietary process allows graphics to be viewed from both sides of the glazing, permitting natural light to flood through. Our optically clear polyester film outlasts all traditional vinyl graphic applications to flat glass areas.
Transparent – Having the property of transmitting rays of light, for persons/objects on the opposite side, to be "distinctly seen": Rose-colored glass is transparent.  Please note, the base of HDClear is clear and to simulate transparency we add fine spots of color, which will reduce optical clarity in the printed areas.
Translucent – Permits light to pass through with enough dispersion, for persons/objects on the opposite side to not be clearly visible: Frosted window glass is translucent.
100% Optical Clarity
The HDClear polyester film (PET) is 100% optically clear in the un-printed areas.
High Def Inks – Color & White
High definition color and white inks, produce stunning results from any pattern or design.
Two Way Vision
The unique print process allows any images to be viewed from both sides of the glass.
Custom Printed Gradients
HDClear can custom print any opacity or translucency of color and white gradients.
Safety and Security
HDClear films help to hold the glass together in the event of an impact or an explosion.
Fire Rated
HDClear printed decorative window film carries a Class 0 fire rating.
10 Year Warranty
HDClear is backed by the industry's first 10 Year Warranty for flat glass applications.
Extra Wide 70" Widths
Cover even the largest windows in one piece. HDClear can be custom printed to 70" wide.
99% UV Reduction
HDClear removes 99% of all incoming UV light, elimanating fading of interior furnishings.
16% Solar Heat Reduction
HDClear printing provides multipliers to initial 16% TSER (Total Solar Energy Reduction).
Sustainability and Flexibility
Upgrade branding while mitigating the expense of full remodeling.
Cost Effective
HDClear gives the impession of direct to glass printing at a lower cost with added benefits.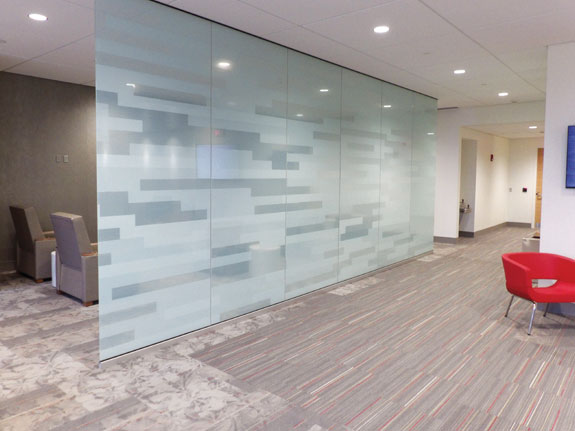 Need help choosing the right solution?
HDClear window film experts are on hand to give you guidance and help you find the right solution to meet your needs.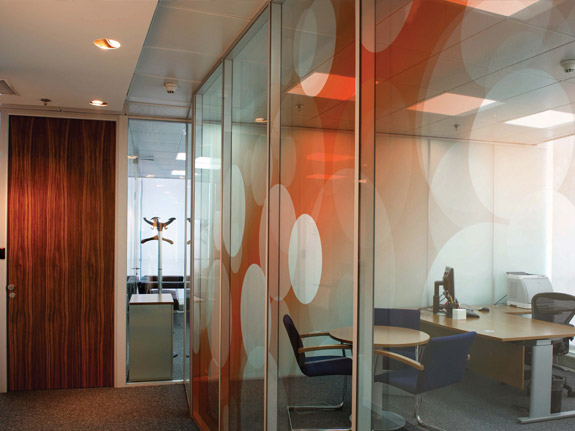 Request a free sample pack with examples of the different HDClear custom printed decorative window film solutions.