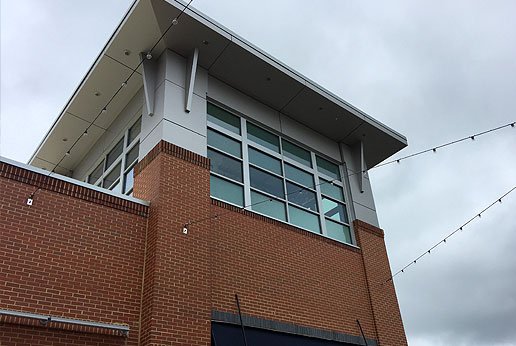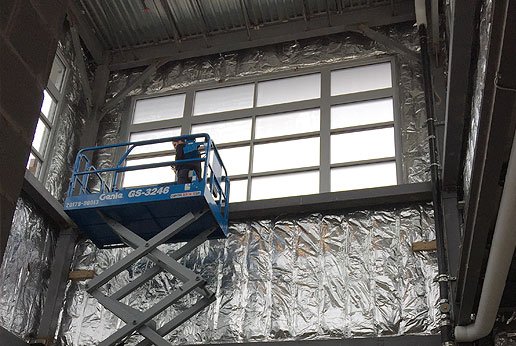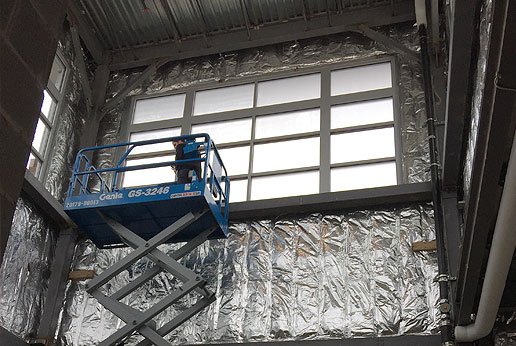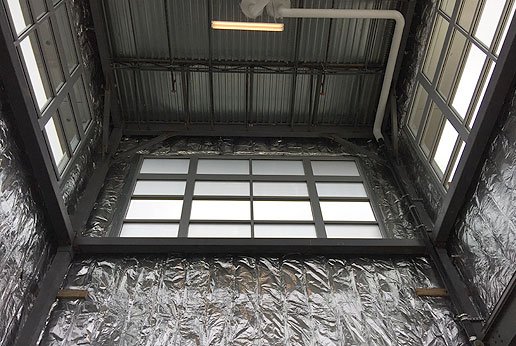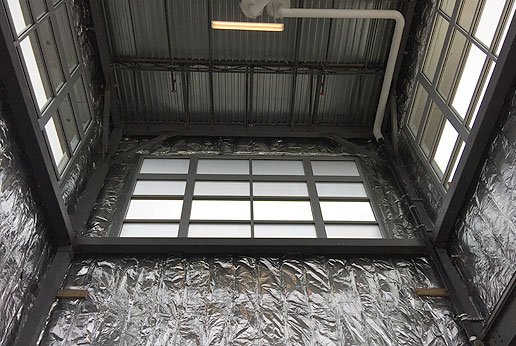 Sometimes custom service is more important than custom printing
This tower glass is part of mall architecture.  Stately tower with windows to add visual beauty.
Unfortunealty, when the this space is leased interior work and drop ceilings are installed. This hardware can be seen from the outside and it not attractive.  Additionally, the leases do not include interior window cleaning and this glass is extremely difficult to get to at 40 feet in the air.
So, like children do with cleaning their rooms, we hide the mess…..we do it well with HDClear newest product Line offering of Visium.
In the second and third photos, one can see how subtle the film is.  It hides the mechanicals well without overwhelming the exterior façade.
Specifically this project called out for Clear SandBlast and the result was gentle privacy for high placed glass..
Sometimes sweeping it under the rug, telling your mom the room is clean  and taking a pic is good enough.
Yes, this is tongue-in-cheek but there are times when film literally hides unseemly items like janitor closets, supply rooms and out-of-reach glass.
Specify HDClear Visium for these awkward openings.