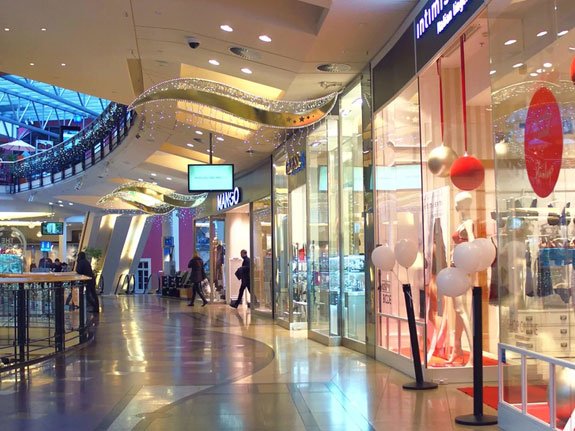 Yes it's still Summer, no , we aren't talking about Game of Thrones (unlike the rest of the world!), but in the world of retail and services, winter really is coming. For every business from retailers selling Christmas supplies, through to beauty salons offering appointments for looking great for Christmas parties, the holiday season is an important time in the year and must be strategically planned to optimise profits. Although the lead up to the season is significant (we are starting to see people thinking about the holidays in September, hence we are letting you know early that it's time for you to think about it!) you will quickly want to change any promotional displays post – Christmas, in order to move on to the next promotional period. If you are a looking for the ideal marketing tool for the windows of your store, that can quickly be removed and replaced after the holidays , but without compromise in quality HDCling from HDClear is the perfect solution.
HDCling for Winter Promotional Campaigns
When you are planning seasonal promotions, it is important to think well in advance of the start of the campaign in order to ensure you are able to optimise your time from your promotion. Seasonal campaigns are short term but will return year on year, so you will know when you are starting to run your promotion. For a highly professional campaign, HDCling custom printed window graphics can be printed in any size, color or pattern. They are absolutely perfect for short term use on business windows and as they are easily removed without residue, they can be reused. HDClear are the experts in delivering high quality, durable and outstanding custom printed window graphics. If you are looking for stunning winter imagery combined with your promotional messages, or you are simply looking to make you store look like a winter wonderland, HDCling is the answer.
Call us at HDClear today to find out more!