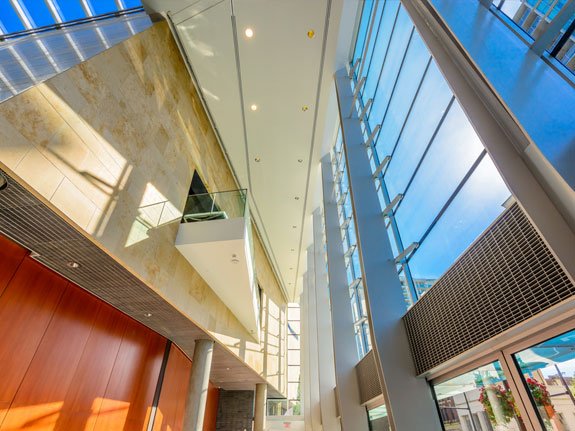 Property investment is a growing interest. For pro-active investors, purchasing buildings that require renovation and funding this process – for example, an older building into a large number of apartments, if an extremely lucrative venture if carefully managed.  For others, they may just be looking to purchase their own first home, or they are looking to move up to a family home. Whatever their needs, they rely on the team within a Real Estate and Property office to provide the advice and support that is required to get them moving. But how do you, as a real estate firm, ensure that you are seen, and that you can offer the privacy within your office for people visiting you? HDClear bring you the window solutions that offer promotion, safety, privacy and durability.
Window Ideas For Real Estate Offices
For your offices, you may want a degree of transparency so your potential buyers can view the properties that you have for sale via screens, or printed information sheets, but it is also important to combine this with enough visibility for your brand and the name and details of your business. HDClear offer a variety of window ideas that can be tailored to your individual requirements. Whether you need heavily branded window graphics in full color with imagery and copy, or you would prefer to opt for a traditional frosted design and including your opening hours, with transparent clarity in the unprinted areas to allow for buyers to browse your latest offerings, there is a solution in the HDClear range.  It is a fantastic benefit of using HDClear window films that UV rays are controlled by 98% which in turn helps prevent fading, which is particularly important if you are displaying property details in your windows for buyers to look at, while also helping control the ambient internal environment. What is more, HDClear films have an outstanding durability with a 10 year warranty.
Why not improve the look of your real estate office and get more customers in today with HDClear?