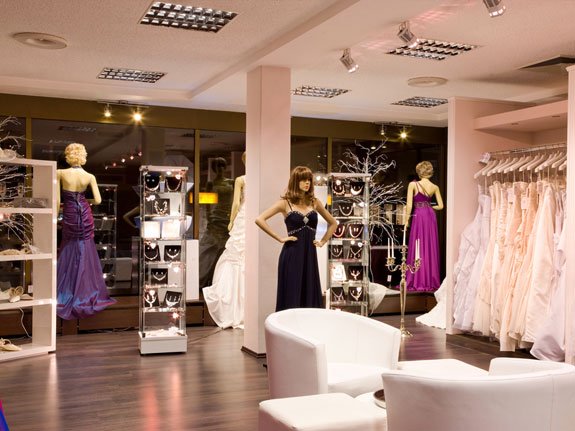 It is the biggest day of your life for brides. And a big part of the day is the dress! You have seen the popularity of trend shows like "Say Yes to the dress" and considered the time, budgets and emotions put into choosing the gown of their dreams. It is not just the bride, but the bridal party, bridesmaids, mother of the bride and flower girls. They all need the perfect outfit, and as a Bridal Wear boutique, you want them to have the million dollar experience they need for this once in a lifetime purchase. For owners of bridal wear boutiques, your interior is incredibly valuable. It is the means to continuing your business and maintaining a reputation and you need to strive to keep a professional image. And HDClear custom printed window films can help.
Sophisticated Superior Window Designs
For a bridal store, a professional look is important, as is an element of privacy for your customers, for those trying on gowns with their bridal party. HDClear bring retailers the perfect solution with a wide range of window films that are ideal to create an appealing design, or signage for the store including names, opening hours and contact details. Films are available in Frost or white, or in full color and can be individually tailored to your individual requirements. A stunning design to match your overall branding, or a simple pattern that covers some of the opaque areas of your windows… whatever you decide, HDClear can design this for you!
The benefits for retailers are extensive outside of just aesthetics. HDClear films offer superior protection against breakages. If there is an accidental run in, or a malicious attempt is made to smash the glass, the film will prevent the glass shattering. This provides you with the assurance that there is added protection from break ins, protecting your valuable stock.
Finally, all HDClear fills guarantee as 98% reduction in UV rays, this will help maintain a comfortable, consistent temperature in your bridal wear store keeping your excited brides cool. This will also help prevent fading of dresses near the windows, which is worthwhile in itself!