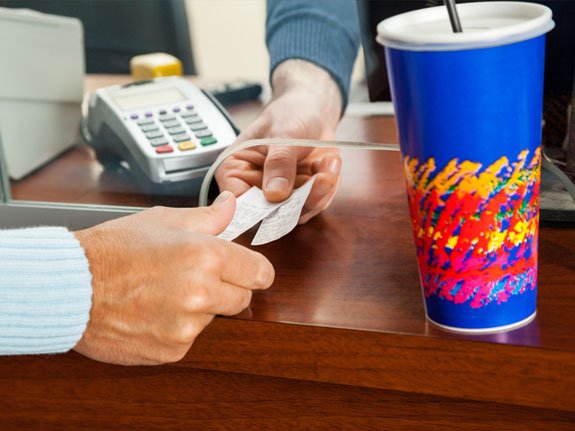 For popular events, tickets are in incredible demand. You've heard where tickets sell out in 5 minutes, and you've seen events where people struggle to be able to access online booking facilities. For many event halls, concert halls, broadway or the like, ticket offices within their buildings are a vital part of their operations. Not only can people make purchases, but they may collect tickets and ask for help. So it seems it's important to make people aware of opening hours and dates. Wouldn't it be ideal if you could find some way of promoting current shows you are selling in a cost effective way (after all, the shows will change regularly) while having static graphics that let people know you are there. HDClear have a few ideas that can help!
Window Graphics For Ticket Offices
There is so much choice from HDClear, you will be spoilt! If you are looking to keep a consistent theme that remains in place all year round and promotes your services and your presence to people passing by, HDClear offer a range of custom printed window graphics tailored to your individual needs. You could choose window graphics with your brand logo and copy which details when you are open and contact details, these are ideal for exterior windows or glass doors. HDClear can allow for one way vision, back lighting or any pattern you can imagine, to make your design unique to you. If you are looking for a shorter term promotional campaign, HDCling is ideal. Your choice of design – so in this instance, promotional text to detail your latest shows, available dates and prices of tickets – can be professionally printed by HDClear, and applied by anyone in your offices. They can be easily applied, left up for a short period and removed with no residue, the perfect solution for short term promotions!
HDClear window solutions are the perfect answer for any retailer, office, ticket office, entertainment venue or any service, helping you promote your services widely!