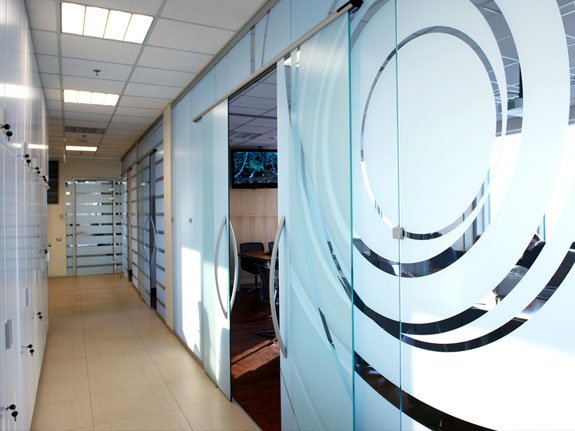 Within a retail environment, or a fast moving office space, there is more often than not the need for an area that offers a degree of privacy. Whether we are considering managers who need to host meetings, personnel departments who need to hold interviews, disciplinary procedures or reviews, or an area for employees to train, there are times that they must be taken away from the view of customers or other colleagues. Glass panels are commonly used within the area of a building and it can be problematic to keep meetings in a glass surround office private. There can be constant interruptions and everything is on view. That's where HDClear can help.
Privacy and discretion in the workplace
Allocating an area within a busy workspace for an office or private area can be a challenge. How do you manage with glass panelling and ensuring privacy? HDClear custom printed window films are without doubt your answer! HDClear offer every business the opportunity for bespoke printed window graphics for the interior and exterior of their premises. If you are looking to section off an area of space as an office, you can customize glass panels to ensure privacy, durability and enhancement of your branding. You can choose from fades, gradients, white or frosts or a full color images, based on your branding or images of your choice. Every HDClear film offers you the added assurance of providing a shatterproof protective film barrier between your customers on the outside and your colleagues and team on the inside. Should an accidental impact occur, the film integrity remains preventing glass shattering and damaging people or property. If you are using HDClear films on exterior windows, it also offers the added bonus of 98% UV reduction.
Fully customized to whatever design, brand or idea you choose, HDClear offers you privacy combined with a high quality, professional finish.