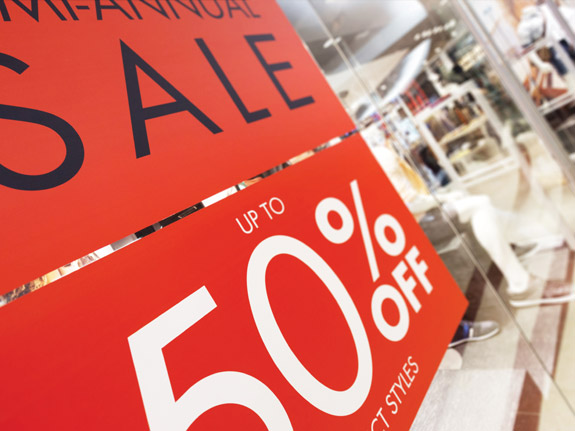 There is nothing more rapid moving than the retail promotional calendar! Just as one season passes it is time to change the displays and plan for the next. Valentines, Easter, summer, Thanksgiving – there is always something new to be talking about and a fresh approach to attracting customers.
We know that consumers love a great deal – price promos, sales, free gift with purchase – whatever is on offer, you want your customers to notice and come to you instead of your competitors!
But, how do you promote your in-store events, promos and offers in a professional way which is quick to replace and renew regularly?
The answer – HDClear – The world-leading manufacturer and supplier of custom printed decorative window films. A fantastic product from the extensive range – HDCling is the perfect partner to a busy retail promotional calendar.
Perfect for seasonal, promotional and regional marketing efforts where re-using graphics is more economical, HDCling can be printed in full color or white depending upon your branding and choice of artwork. The graphics are so simple to install – all you need is water and a shower squeegee and the product can lay perfectly on the glass. Once the promotion has finished or season moved on, the graphic can simply be removed, rolled back up and stored for next year. Reusable, economical and long lasting!
Whether you are looking for a bright and bold holiday promotional window graphic or reusable seasonal sale displays, talk to us at HDClear about a solution for your retail store.