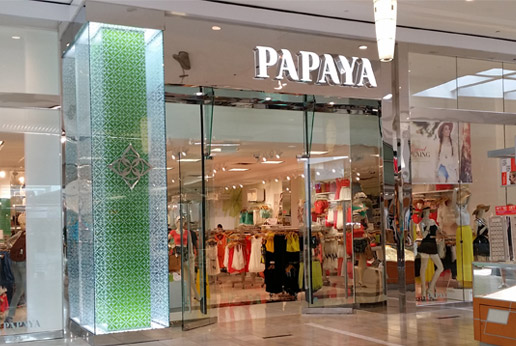 As a retailer, your stock is an investment. You need to ensure everything in your store is kept in the best possible condition to facilitate more sales. Your key to attracting people to your store is showing your potential audience the range of products you have and how they can look in your clothing. The windows are the integral to sales, creating an audience and building a brand. They allow you to project the image you wish to customers, and you need to make the most of the front of your store. HDClear custom-printed window films are the ideal partner to the forward-thinking retail store.
Window film options for clothing retailers
To create a lasting impact for your clothing store, it is recommended to combine clear advertising of your product ranges and branding for your business. Unprinted areas of HDClear window films are opaque, allowing for customers to view your latest outfits on mannequins styled with must-have accessories, but remains protection in place preventing 98% of UV rays penetrating the premises. This ensures that your valuable clothing inventory is not damaged by harmful UV rays, while providing a layer of safety against theft. Should a break-in occur, the durable HDClear film makes any glass panel shatterproof.
For branding and advertising, there are so many options from HDClear, from full-color CMYK processes bringing you stunning visuals to promote your business, to frosting or white where you can create a sophisticated brand logo or design that sets you apart from the crowd. It's completely up to you!
If you want to find out how our films can help you, call us at HDClear today.