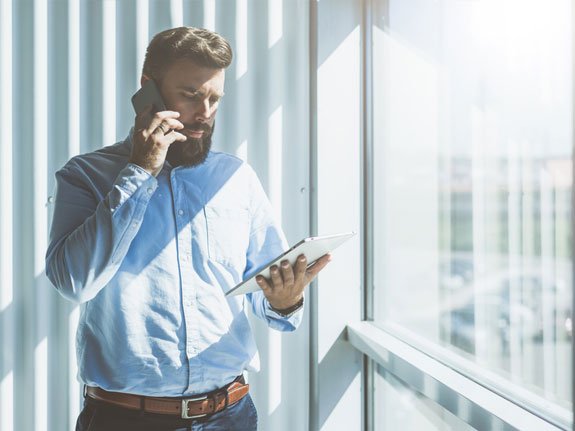 For any business, whether profit-oriented such as a retailer, or a service industry such as a hospital, every part of your organization is of importance: from team members who work within your building to your fixtures, displays and graphics throughout. Every company strives to invest in people, their workplace and ensure it remains a healthy, comfortable place to work. For example, a medical center requires a support team, receptionists, nurses, physicians and teams such as janitors and food service. Within the building, the team requires office furniture, seating areas, patient beds, flooring and professional décor on the walls. Over a period of time, if the interior of the building is exposed to unfiltered sunlight through windows, the damage inside can be substantial. Color fades on fabrics, paints and walls, and in some cases, deteriorates them. And of course, UV rays can be extremely damaging to humans. Windows are important for buildings, but with these concerns, how should they be managed? HDClear custom-printed window films are the answer!
Protection From Custom Printed Window Films
HDClear custom-printed window films offer every organization and business significant benefits. All HDClear films not only offer a fantastic 10-year warranty, but protect the assets and people inside your building with 99% UV Reduction and 97% Infra-red Reduction. As an additional benefit, the film creates a layer over glass panels which, should an impact occur, either accidental or deliberate, will not allow the glass to shatter. HDClear films can be customized to your individual design needs, from full-color imagery for a retail store to subtle and professional logos for a medical center using our HDFrost. Produced to an exceptionally high standard, in addition to protecting the people and interiors in your buildings, you can create a lasting impact to passing motorists and pedestrians.
Contact us at HDClear today to find out more.