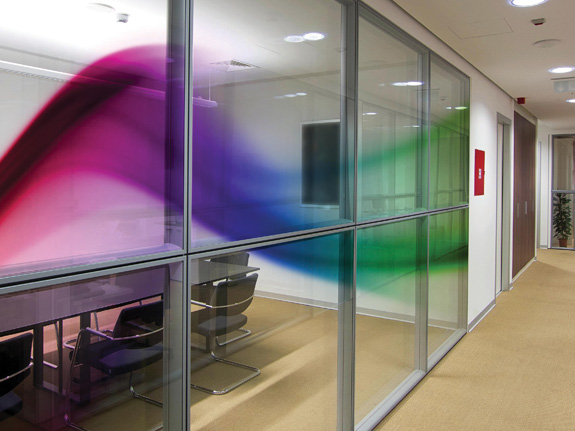 Design and build projects are costly; they can take time and resources to complete. As an architect or designer, the last thing you want is part of your design to be damaged, fall apart, or deteriorate within a short time of completion.  Windows are a prominent and noticeable part of any building; if they look below standard, it will create a negative impact and can even be detrimental to the interiors.  If damaging UV light enters a building, it can cause interiors to fade and deteriorate, from carpets to furnishings.  It is also harmful to the people within the building. When you are choosing graphic solutions for your latest architectural project, one of your main considerations should be the longevity of your choice of material.  With HDClear, you have a warranty to protect you!
Industry-Leading Window Film Warranty
When you select HDClear custom-printed window films for your design project, you're choosing an industry-leading product.  There are numerous options to choose from including HDWhite, HDFade, HDClear and HDFrost, depending upon your needs.
Every custom-printed window film comes with an industry-leading 10-year guarantee. Hard-coated with a scratch-resistant coating ensures it is highly durable and can be cleaned.  The smooth surface does not catch debris or leave edges that can easily lift or curl, and with 100% optical clarity in unprinted areas, combined with 98% UV reduction, there are endless benefits to working with HDClear.
With high durability, particularly for areas of increased traffic, HDClear window films are more likely to stand the test of time.  Can you afford not to use them?