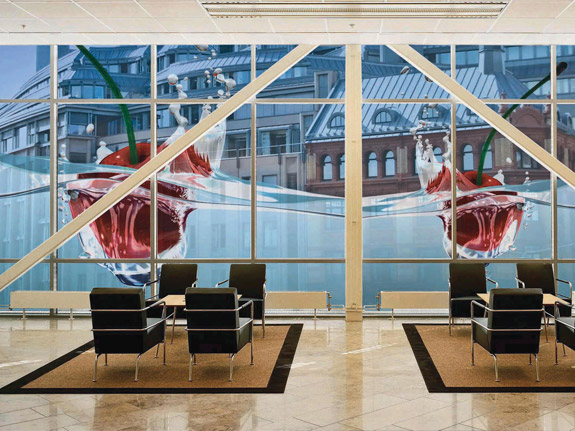 As an architect, whether for a firm or as a freelancer, pitching a project is vitally important for securing work to keep your business open. The limits of what you can offer to your clients are dictated purely by the suitability and properties of the materials you choose to integrate. For many years, projects have been held back, particularly by windows. For example, the clarity of glass has been a key factor in limiting design. LEED requirements and sustainability make light penetration a consideration, leading clients within buildings with dominant windows to be subject to a "fishbowl" effect. In work environments, this can be incredibly disruptive where the natural human response is to establish eye contact when a new face enters their vision. Should an architect suggest a project whereby there are large areas of glass, this may not be the successful pitch… but imagine a window solution that could put your designs miles ahead of the competition. That's where HDClear comes in!
Window Graphic Solutions For Architects
Traditionally manufactured decorative films had significant limitations. Color schemes and patterns are restricted to a small number of options which means pitching for projects would be limited to avoiding use of glass or offering unimaginative window graphics ideas. With HDClear, there are no limits. Offering you, as a designer or architect, more possibilities than you could have ever imagined. Custom-printed window graphics can be created to whatever specifications your project demands. Fades, patterns, enhanced textures, and professional whites; whether you are looking to break up a vast expanse of glass or add branding to windows within a work space to increase focus, HDClear has options that are suited to any project your mind creates.
Talk to us at HDClear to find out about the options available to architects and designers today.