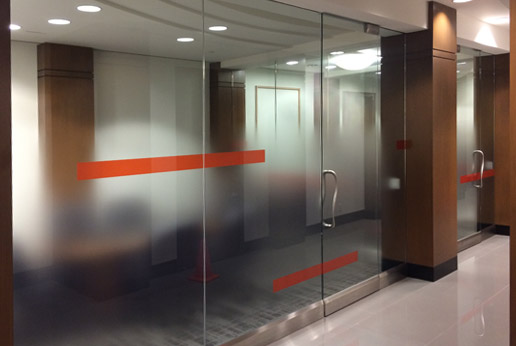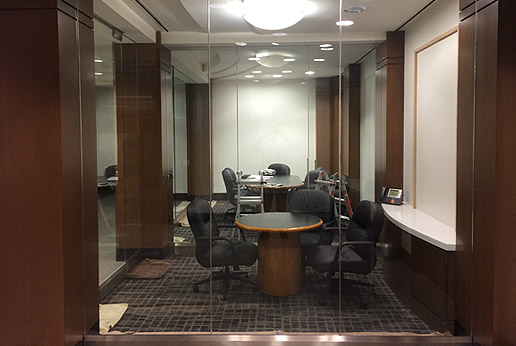 As clients exit the elevator, both conference rooms are wide open and should anyone be sitting in the rooms their privacy would be lacking.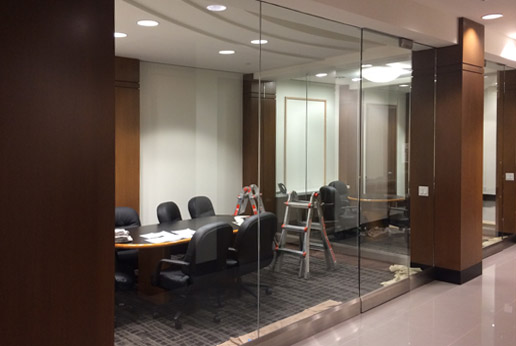 Upon leaving the elevator the clients must walk by both rooms and this is very distracting for meeting attendees.  Not only is privacy compromised but so is confidentiality.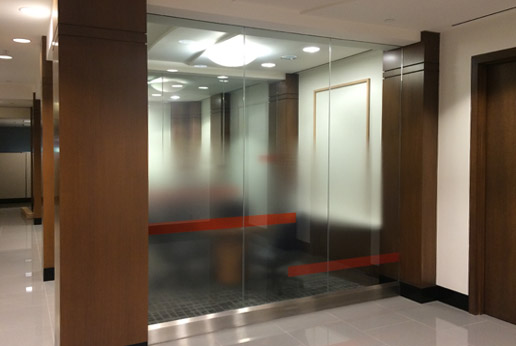 Application of HDFade provides a subtle privacy.  The interior of the space is still visible but eye contact cannot be made.  Inside the room one will still see the elevator open but more as a peripheral distraction which can easily be ignored.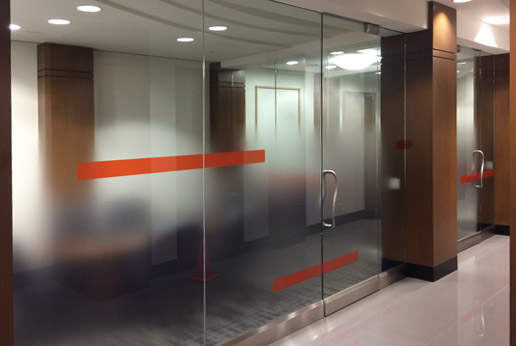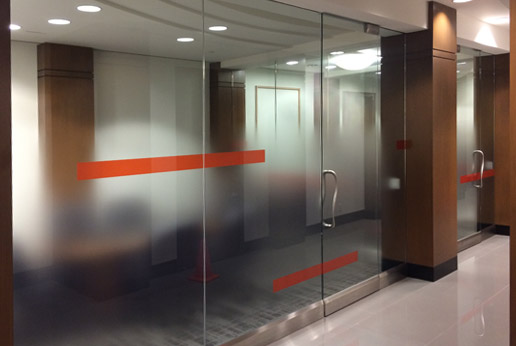 The clients corporate colors is a branded Orange and they wished to capture the essence but did not want to icons and logos.  The feel of the branding works well with the decor and complements the glass.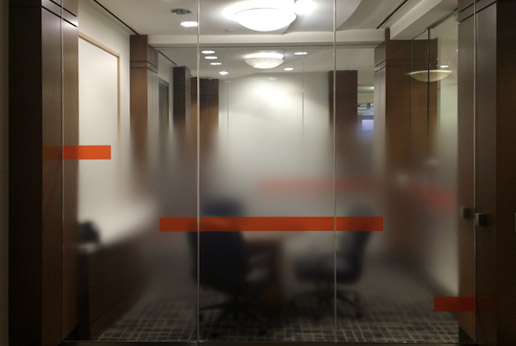 From one conference room to the next the greyscale frost adds a soothing visual break.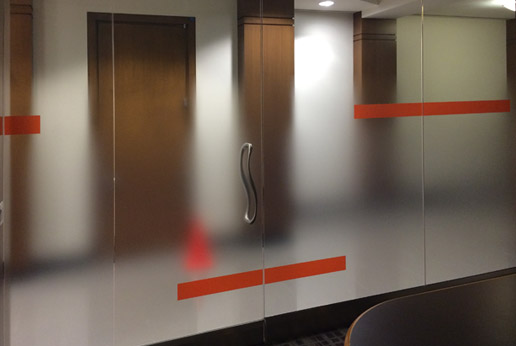 Full coverage of glass clear film means the transition from print to clear is very smooth.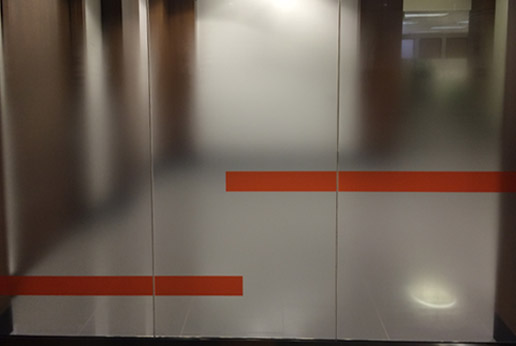 The branded floating bars transition across three different glass walls to provide a seamless design.