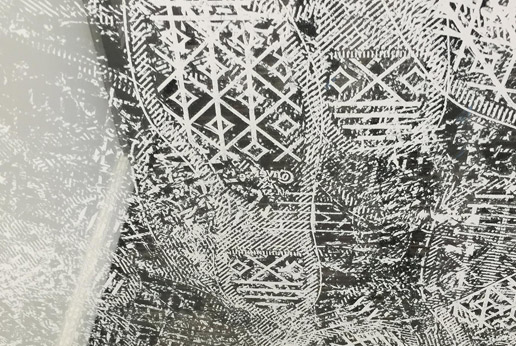 Lighter translucency levels for darker interior spaces keep the image from appearing washed.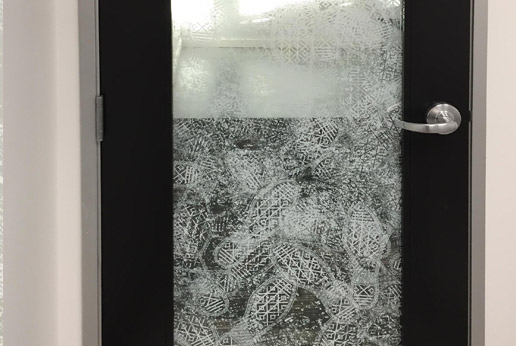 One can tell when an office is occupied yet just enough print exists for excellent workflow and minimal distractions.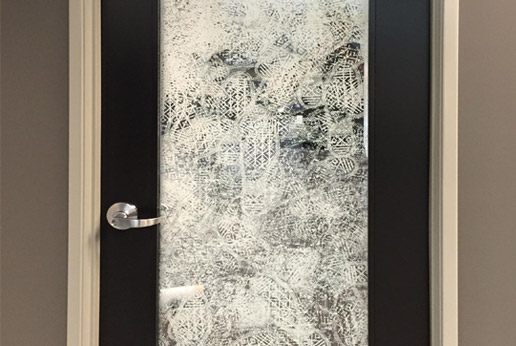 This helps keep the glass from feeling like a fourth wall. Open, light penetration and a unique branding opportunity blended together.
One of our many film installation companies out to us for an HDWhite project. The end user was Converse and had new offices.
Many of the offices needed a privacy film applied. The client wanted to avoid a solid block of frost and thought of this design. The end-user's art department was able to
Our clients sometimes bridge between HDClear art teams and the end-user to help create art files. In this case, the end-users art team had the skills provide a vectored, at-actual-size art file.
There was some back and forth between HDClear, the client and the end user about white levels.
It is important to note – white can quickly overwhelm an art design. Much like snow on a sunny day, details can quickly be washed out. HDClear art department performs press checks on all white projects to make sure the output is muted enough to be readable. In our experience white translucency levels average about 10-20% less than all other colors.
We learned a neat environmental lesson on this project. The art was busy but the single color and low translucency made for subtle effect within the office space.
Much like wearing a pair of Kicks with business clothes the out-of-the-box statement is present. In the design and fashion world, an upbeat and focused environment makes for a place people 'want' to work in. Working day in and day out is tough. If we have to "get up and make the donuts" then we'd rather do it in a fun environment.
White Scale printing uses lower translucency levels than normal colors to avoid 'white-washing' images.
It took 4 hours of people walking in painted shoes to create this design.
Vectored art files are slightly better with White Scale printing to help create the distinction between printed and non-printed areas.
Client wanted to able to see into each room and did not want to print the image on top of a frost. This was a nice compromise as it allows visibility of the interior space and sufficient distraction to maintain a semblance of privacy.
Expect slightly higher cost points as this ink is much more expensive as the process requires more TLC to print properly.
Custom Printed
HDWhite
Optically Clear Window Film