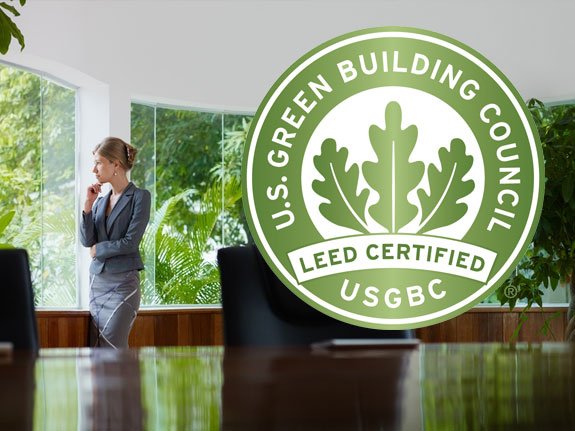 Over the past decade, we have come to discover that some of the technologies used for various industries have been more harmful than beneficial. CFC gases, pesticides, for example, were all originally thought to be useful but have harmful effects that impact our environment. Worldwide, we are all more attentive to the needs of our planet and the people living here, and this extends to the building industries. The United States Green Building Council (USGBC), an organization working with the government, businesses and organizations to instil policies and programs that increase green building, devised a rating system. In order to encourage the industry to move towards sustainable designs and green building, they devised the LEED (Leadership in Energy and Environmental Design) rating system for new buildings. This is a system which is credit-based, taking into account environmentally friendly actions used in the construction and use of the building. For any new building projects, it should be the aim to achieve the highest level of LEED certification. Something that has been a challenge, until now with HDClear.
HDClear and helping achieve LEED certification
For placement of windows and use of windows within new buildings, LEED requirements dictate the light penetration which can be accepted in order to meet the standards. Conventional use of windows around a structure would allow buildings to overheat and significant light to enter the rooms. With HDClear you now have the option of using windows without those concerns. HDClear offers you custom-printed window films in numerous options, from a simple film to a full design in color and texture. Printed on federally-rated safety film, the benefits of 99% UV protection and blast mitigation are assured with every HDClear film. Using HDClear films in your designs allows for the maximum light penetration to meet the current LEED requirements, in addition to increased sustainability from the semi-permanence and 10- year warranty. Why go anywhere else for window films?